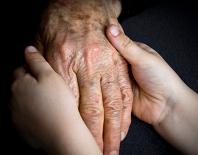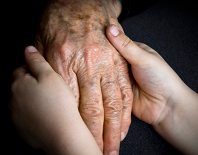 Grandparents' rights in Oregon are complex and difficult to understand. Do grandparents have visitation rights with regard to their grandchildren? Can grandparents take custody of a child? While there are no specific laws governing grandparents per se, there is case law addressing the rights of third parties who have established "emotional ties creating a child-parent relationship." These third parties can be related or non-related to the child. Grandparents, stepparents and other relatives or legal guardians can be vital to a child's well being in situations where parents are either unable to properly care for a child or are absent altogether from a child's life. In these situations understanding your legal rights as grandparents, both in regards to visitation and custody, is essential.
Grandparents' rights in Oregon are difficult because there is a presumption that the legal parent (mother or father) acts in the best interest of the child. Thus, if a parent objects to grandparents having visitation or custody of a child, the grandparent must overcome the presumption the legal parent's decision is in the best interest of the child. This is very difficult to do because the law puts great weight on parents' rights to make decisions about their children. In determining whether to award custody or visitation to a grandparent, the court may consider several factors such as whether the grandparent has been the child's primary caretaker; whether it would be detrimental to the child if the relief is denied; whether the legal parent has fostered and/or unreasonably denied the relationship between the child and the grandparent; and whether the legal parent is unwilling or unable to care adequately for the child.
In 2011 (See link
HERE
), the Oregon Court of Appeals denied the grandparents' petition for visitation rights of their grandchild, despite grandparents being the child's foster parents for over a year when the parents were unable to care for the child. The court found grandparents had not proven the child would face a "serious present risk of harm" if visitation were denied. Grandparents also did not show the child's relationship with his parents would not be harmed if their request for visitation were granted.
The above result is not uncommon in Oregon but every case is very different due to the unique set of circumstances families face. If you are a grandparent or another third party with questions about visitation or custody of a child you should contact Gevurtz Menashe today. Our qualified attorneys specialize in many areas of family law, including third party custody and visitation rights, in Oregon, Washington, and Idaho. Call 503-227-1515 for our Portland office or 360-823-0410 for our Vancouver office today!
Paige De Muniz,

Shareholder