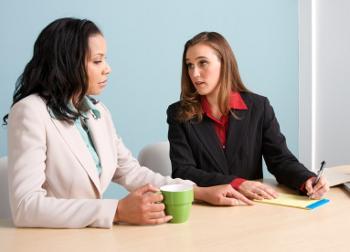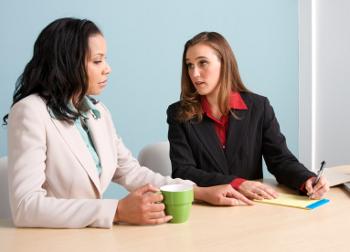 No one plans on getting divorced. We marry with the expectation that love will last, but sometimes it doesn't always work out that way. Work, kids, life—so many pressures intervene and alter our expectations of what a relationship should be and how our lives will unfold.
How to know if you're ready for divorce
Two key questions confront us as we contemplate divorce. First,
is the relationship worth saving
? And second,
what will life after divorce be like
? Choosing some trusted advisers—a "divorce team," if you will—can help you discover the answers to these and other important questions.
Talk to a mental health therapist
. If your partner won't go, go by yourself. Most relationships end because of poor communication, and communication skills can be learned. A therapist can help you to identify the root causes of the dysfunction in your relationship and to decide whether the problems can be solved and how.
Talk to a friend
. Our friends are our best resources for seeing our lives from a neutral perspective. Is your partner abusive? Do they have a substance abuse problem? Can you change the ways in which you respond to each other? Or is one or both of you unwilling or unable to change?
Talk to a lawyer
. This can be a frightening prospect at first, but a
divorce lawyer
will talk through your situation and provide the information that is applicable to you and your circumstances. How will your property be divided? What are the likely support arrangements? Who will care for the children? How will the other parent be involved? What is the cost? What ways are available to pay for the divorce? Deciding on an attorney who can help you through the process is important. Our firm's attorneys provide regular counsel to all types of families and situations. You can call your state bar association for a referral as well.
Talk to a financial planner
. Most families can't really afford to divorce and maintain the same lifestyle afterward. It costs more to maintain two households. Your life after divorce is likely to be more financially constrained, at least initially. A financial planner can take the information you discover from talking to the divorce lawyer and help you understand how you will live on less.
Talk to another lawyer
.
Estate planning
is one of those life tasks that we put off too easily. Divorce is a key time to revisit our estate plans, and there's no need to wait. Sit down with an estate planning lawyer at the beginning so that you have a plan. Start changing beneficiary designations and the like when it makes sense to do so; don't wait for the entire divorce to unfold before making these changes.
It is scary to confront the possibility of divorce, but the reality is a lot easier if you have proper support. Start working now on putting together your team. The worst thing that can happen is, you'll never need them. But having your advisers assembled will help you make the big decisions that lie ahead.
Contact a divorce attorney to learn more
If you would like to learn more about the divorce process, any one of our divorce attorneys can help. You can read more about them
here
. If you are ready to schedule an appointment with a
family law lawyer
in Oregon or Washington, please call 503-227-1515 for a Portland divorce attorney, or a Vancouver attorney at 360-823-0410
By
Mark Johnson Roberts
, Of Counsel