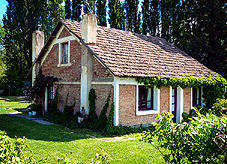 Asset Protection Strategies for Everyone
Basic steps to protect your family from a creditor attack
For many, "asset protection planning" sounds like something to be done only by the wealthy or by people working in professions with high risk for liability, such as doctors and dentists. However,
asset protection strategies
are not just for the rich - anyone can get sued or run into trouble with creditors. Therefore, everyone can take some basic steps to help protect their assets and family from creditor attack.
Obviously the goal of any
asset protection attorney
is to help clients protect their estates from creditor claims, but how is this done? Fundamentally, asset protection planning involves converting assets that may be reached by creditors to assets that creditors cannot attack (or that are more difficult to attack). For example, if you have $5,000 in a personal checking account, any creditor could easily claim access to that cash. If, however, you contributed that $5,000 to a properly structured irrevocable trust for your children, it may be out of creditor reach.
Another common asset protection strategy is to use business entities to
protect personal assets
. For example, if you own a rental house in your name, any tenant could file a claim against your personal assets. Transferring the rental home to a well-designed and properly-managed limited liability company (LLC) could shield your personal assets from the tenant's claims.

Successful Asset Protection Planning starts now
One of the keys to
successful asset protection planning
is to start now. If a creditor has already taken action against you, chances are you're too late to protect your assets against ending up in the hands of a creditor. To be most effective, asset protection planning should begin before the underlying claim arises. This can be months or even years before a demand letter is received or lawsuit is filed. Late-stage planning is not only potentially ineffective, it also can be illegal, as most states have fraudulent transfer laws that specifically prohibit transactions designed solely to avoid creditor liability.
Estate planning
and asset protection planning go hand-in-hand. Many estate tax reduction strategies can also help to protect your assets from creditor exposure. Making gifts, establishing certain
irrevocable family trusts
and family partnerships and retitling assets are some of the strategies commonly used by asset protection attorneys.
Gevurtz Menashe's asset protection attorneys can help your peace of mind
Having a well-designed asset protection plan can give you peace of mind that your assets and family will be protected, even in the event of a creditor attack. Gevurtz Menashe's estate planning attorneys can help you review your assets and potential liabilities to create an asset protection plan that works for you.
Are you interested in learning more about asset protection planning? Our Oregon and Washington estate planning team can help! Give us a call anytime! Portland: 503-227-1515 or Vancouver: 360-823-0410.
John Christianson, Of Counsel (Estate Planning)