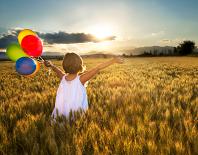 Custody Battle Expenses are High
Child custody battles are often one of the most expensive areas to litigate in Family Law, from both a financial and emotional aspect. Sometimes when emotions run high in a case, especially at the beginning, parents assume they must "battle it out." Before deciding what's best for you and your children, here are some options for you to consider.
Mediation Programs
In most cases, parents feel more satisfied when they can directly manage how custody and parenting time will affect them and their children. These days, the court system highly encourages parents to settle their custody and parenting time disputes in an out-of-court agreement, rather than battling it out in trial. This leaves the question "who will get custody" mostly up to the parents themselves with input from attorneys, counselors and mediators. Before you begin any
mediation program
, it's important to know the process and requirements of the county you live in. For example, many counties require a parenting education program for any case involving children. Mediation regarding custody and parenting time is also typically required. Parents can also decide to attend mediation without filing anything with the court under either private mediation or the program hosted by the county. Mediation programs through the county are generally free or nominal cost, while private mediators can be costly, but sensitive to difficult and complex issues.

Custody Evaluations
Sometimes when there is domestic violence, mental health issues, or addiction issues, it's not always possible to settle custody and parenting time issues in mediation. When this happens, a party or the court can request a custody evaluation of the case. This special evaluation is typically performed by a social worker, psychologist or another expert who has been specifically trained to perform custody evaluations for families. The purpose of the evaluation is to give the court more information about the family's situation, as well as give the court a recommendation about custody and parenting time specific to the case. These evaluations are quite comprehensive and time consuming—sometimes taking anywhere from 3 to 8 months to complete, depending on the situation.

Attorney fees and litigation costs
It costs money to handle custody disputes in court. There are court fees, attorney fees, and other costs. Because custody cases are unpredictable in terms of complications and length, most family law attorneys charge fees based on hourly rates. A custody and parenting time trial can last anywhere from a few hours to multiple days—in addition to the time it takes for the attorneys to prepare for trial. Beyond the attorney time, you may also need to prepare to pay fees for an expert witness (such as a custody evaluator or a psychologist).
Custody cases are complicated and it is important to try to find an experienced lawyer to help you with your case. During an initial consult, the family law lawyer will present you with some possible solutions and explain the custody laws in your state—along with the various factors a judge will consider when reviewing your case. If you are interested in
talking to an attorney
about how custody works in Oregon or Washington, give us a call anytime! Portland:
503-227-1515
or Vancouver:
360-823-0410
.