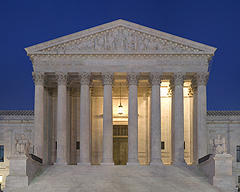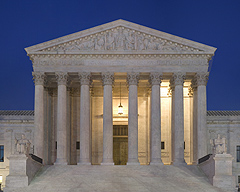 Our leading family law attorney on same-sex marriage issues,
Mark Johnson Roberts
, addresses today's opinion and what it means for the future of our country:
"Today, in the much-anticipated decision in the consolidated cases of
Obergefell v. Hodges
, the United States Supreme Court held that marriage is a fundamental right under our national constitution—a fundamental right that cannot be denied to same-sex couples without running afoul of the constitution's equality guarantees.
"Speaking for the Court, Associate Justice Anthony Kennedy observed that "the constitution promises liberty to all within its reach, a liberty that includes certain specific rights that allow persons, within a lawful realm, to define and express their identity." One of those rights, the Court held, is marriage. The Court has recognized marriage as a fundamental liberty at least since the 1967 decision in
Loving v. Virginia
, in which a unanimous Court ruled that the right of marriage could not constitutionally be denied to interracial couples.
"Following the
Loving
precedent today, the Court observed that American family life has expanded over the last 50 years or more to include many same-sex couples and their children. The continued exclusion of same-sex couples from marriage in those circumstances created two classes of families in our country and demeaned those couples and their families. The Court's decision today recognizes marriage in America for what it is—an ever-changing institution that provides comfort and support to the family, the basic foundational unit of our society.
Some will complain that the Court's decision has foreclosed further debate on this issue, but truthfully, there is no further debate to be had. The national conversation about same-sex marriage, which began as long ago as the Court's contrary 1972 decision in
Baker v. Nelson
, has ended as it must always have ended, with the recognition that American families are as diverse and wide-ranging as the American people themselves. On this great day, which, coincidentally, corresponds with the 46th anniversary of the modern gay-rights movement in 1969, Americans have a great deal to be proud and thankful for."