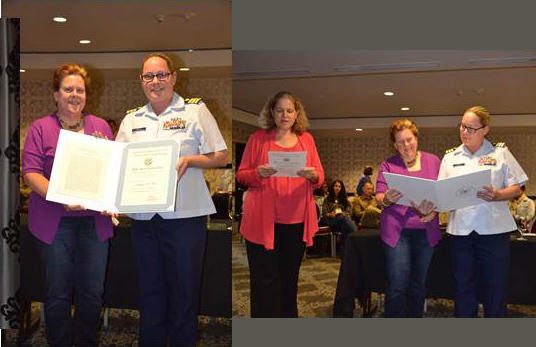 We are proud to congratulate our friend and colleague, Kathryn Smith Root, who was awarded the
Department of Homeland Security United States Coast Guard's
Public Service Commendation.
Awarded on October 15, 2015, during the national American Bar Association's Family Law Fall Conference, in Portland, this award recognizes the "notable service that have assisted greatly in furthering the aims and
functions of the Coast Guard
." Kathy is a true and dedicated leader who has devoted her professional career to assisting others. Her 30 years of managing various charitable and professional pursuits, pro bono counseling, and work as a family law attorney made her the perfect recipient of this honor. This award recognizes her sustained contributions of service and exceptional efforts with the U.S. Coast Guard's Thirteenth District's Legal Assistance program from 2001 to 2015.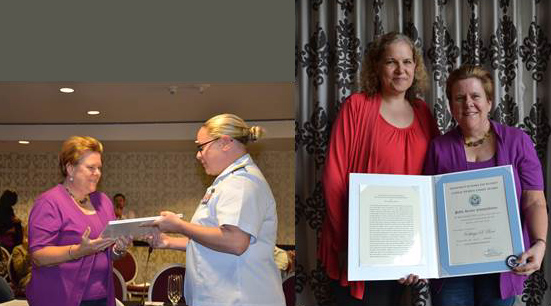 Congratulations, Kathryn on this well-deserved honor! We are so proud of you!
Read more about Kathryn
HERE
.
Department of Homeland Security United States Coast Guard Public Service Commendation:
The Commandant of the United States Coast Guard takes pleasure in presenting the Coast Guard Public Service Commendation to Ms. Kathryn S. Root for her exceptional efforts in support of the Coast Guard Thirteenth District Legal Assistance Program from August 2001 to October 2015. In August 2001, Ms. Root, an Oregon family law attorney, recognized a need in the Thirteenth District's Legal Assistance program for expertise in Oregon state family law. With over one third of the Thirteenth District's active duty personnel located in Oregon, Ms. Root served as a passionate advisor for more than 120 Coast Guard member cases, dramatically increasing legal assistance capacity and competency in the region. Since 2001, Ms. Root personally facilitated referrals for or advised on often highly complex cases involving Oregon military divorces, same-sex marriage issues, Oregon Parental Relocation Act, adoption, estate planning, tax issues, and a myriad of other Oregon family law matters. Ms. Root selflessly provided hundreds of hours of pro-bono time, often involving finding resources for members located in remote parts of the state with limited legal resources. A dedicated mentor, guide and colleague, Ms. Root particularly distinguished herself through her willingness to advise the Thirteenth District's civilian legal assistance attorney on numerous cases. Her insight and wisdom provided clarity and assurance in countless situations involving her subject matter expertise, and nurtured an organic capability to handle Oregon specific matters in the Seattle office. Ms. Root's continued sacrifice over fourteen years serving the Coast Guard population stationed in Oregon positively impacted the quality of life and military readiness of scores of Coast Guardsmen and their families. Her efforts serve as an inspiration to others. Ms. Root's dedication, pride, and professionalism are most heartily commended and are in keeping with the highest traditions of public service.