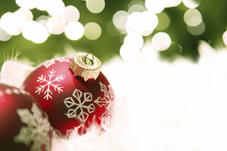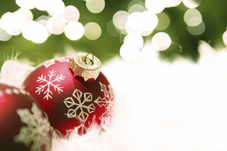 The holidays can be an especially stressful season for separated and blended families. They can present unique challenges as each side works to fulfill a separate set of traditions, budgets and expectations. To ease the tension and reduce the level of conflict this year, here are a few suggestions of how divorced or separated parents can handle custody during the holidays.
1. Be Flexible.
Successful co-parenting requires flexibility above all else. Willingness to accommodate the other parent's plans for the children during the holidays may lead to reciprocal consideration in the future. Look at the holidays as an opportunity to demonstrate your desire to provide the best possible holiday experience for your children. If you don't have the kids on the actual holiday celebrate on another day. Utilize technology as much as possible, Skype and web-cams can be great alternatives for keeping in touch.
2. Make New Traditions.
Recognize that your holiday schedule is going to be different, but don't be afraid to have fun and create new traditions with your kids! If you aren't going to be with the kids on the holiday, try something different and celebrate with friends or extended family. Likewise, if you are balancing a newly blended family, look for opportunities to try something new.
3. Plan Ahead.
Planning your holiday schedule in advance creates a smoother transition. Established plans prevent disputes with the other parent and provide the opportunity to plan celebrations with extended family. Let your children know the schedule in advance to set expectations, prevent disappointment, and build anticipation for new traditions.
4. Keep Your Schedule Manageable.
You may not want your kids to miss out on any holiday event, but take into account that they are celebrating twice as much now. Trying to pack separate holiday celebrations into a single day could lead to exhaustion and frustration for both parents and children. Recognize that holidays may not be celebrated on their respective day if you intend to celebrate them with your children. Remember holidays are not about attending the right events, but rather enjoying time together as family and building lifelong memories.
5. Focus on the Children.
Finding meaningful ways to be together is sometimes more important than creating the "perfect" holiday experience. Consider coordinating gifts, getting the perfect present from both parents could carry a positive impact. Speak with your former spouse and establish a budget for helping your children purchase presents for their loved ones. Additionally, if you are on good terms with the other parent, consider inviting them to come to a holiday event. This may help generate a sense of goodwill, and creates consistency for your children.
By
Saville W Easley
, Shareholder, Family Law