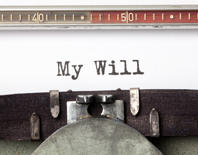 Are you taking the correct steps to maintain your estate plan?
In 2015, roughly half of Americans who died did so without a will. We all want our loved ones to be taken care of in case of an emergency, but how do we ensure they'll be taken care of in the event that something should happen? Here are a few common misconceptions about estate planning.
1. Estate Planning is for wealthy people
Nearly everyone has an estate. Your estate consists of everything you own— your car, house, checking and savings accounts, investments, life insurance, furniture, personal possessions—even things such as your Facebook account. Most people don't realize they need estate planning until it is too late to easily plan. Even if you are not married, it may be a good idea to have at least a basic plan to ensure your intentions are carried out. Estate planning is something that is easy to put off, but planning ahead can save time, money, and emotional distress for your loved ones in the long run.
2. Estate Planning Will Cost Too Much Money
If something happens, and you are unable to provide instructions for the administration of your property and assets, not planning ahead can be even more harmful to your bank account. It's one of the most cost effective insurance policies you can obtain. Starting and regularly updating an estate plan can prevent a lengthy legal process, which can sometimes span over several years, ultimately costing more money in the end.
3. You Do Not Need to Update on a Regular Basis
Often times estate plans are not updated as often as they should. Estate taxes and laws are constantly changing, which may affect your estate plan. Updating your plans every two to three years, or after major life events, is the recommended to make sure your plan still works as intended.
4. Estate Planning is Only Necessary When You Pass Away
Estate planning is not all about death. It helps you communicate with your loved ones if you become physically or mentally incapacitated. Having a plan, and communicating that plan ahead of time, is the best possible way to avoid conflict if something should happen to you. Though problems during incapacity can be avoided, they are often overlooked, costing an exorbitant amount of money when unexpected problems arise.
Estate planning can seem like an overwhelming process, but it can be more overwhelming to be unprepared in the case of an emergency. Contact Gevurtz Menashe today to speak with an experienced estate planning lawyer. Our Portland office can be reached at
503-227-1515
and our Vancouver office at
360-823-0410
. You can also
send us a message at any time
.
By
John J. Christianson
, Partner, Estate Planning