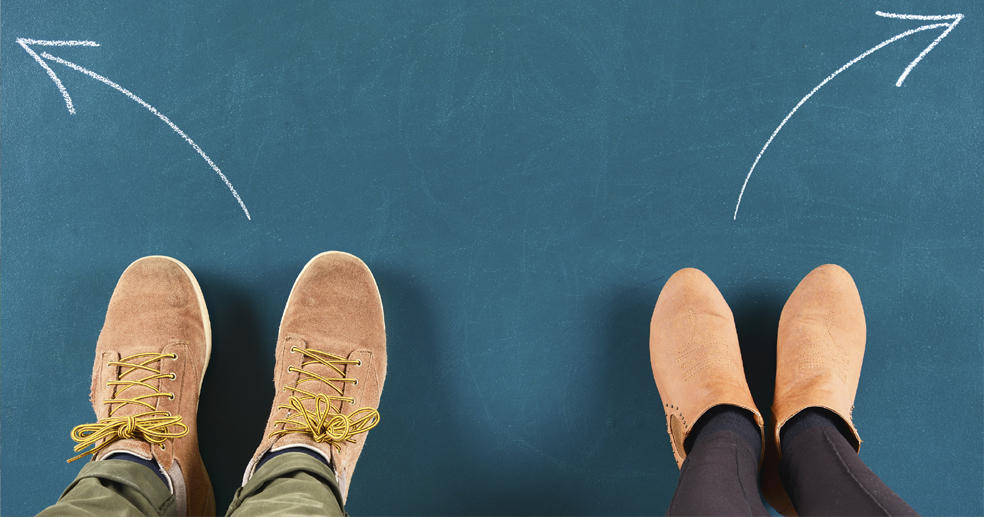 While the basics of divorce are similar from state to state, Oregon has some unique processes. Here are a few top things to know if you're exploring a divorce matter in Oregon:
1. Oregon is a No-Fault State:
When it comes to divorce, Oregon is a "no-fault divorce" state, meaning two parties can seek a divorce when "irreconcilable differences have caused the irremediable breakdown of a marriage," and without showing of fault. This means the spouses can end their marriage simply because it is not working out the way they had planned. Additionally, Oregon is an "equitable distribution" state, meaning that in a divorce, the court will allocate, but not necessarily evenly allocate, property between the two spouses in an equitable and fair manner. This can lead to complexities based on the unique set of circumstances of each case.
Additionally, because Oregon is a non-community property state the court will split any property acquired during marriage (and sometimes even assets owned before the marriage) as the court determines is just and proper. Contributions of the parties, including "non-monetary" contributions such as being a homemaker can be considered in determining what is the most just and proper result.
2. A Petitioner Starts The Process:
There are residence requirements that must be met and other factors that may affect how documents are prepared and presented to the court. In Oregon, every divorce starts with the Petitioner who is the person who initiates the divorce proceedings. Once the documentation has been filed with the court, there are deadlines for response times and deadlines for the parties to exchange relevant discovery. Sometimes experts are engaged to value assets such as retirement accounts or businesses. Other experts include custody and parenting time evaluators, tax advisors such as a CPA, and financial or estate advisors. Spouses can either negotiate the issues between themselves, through collaborative law, or engage attorneys or mediators to help them. A divorce settlement agreement may be reached early on to simplify the process but sometimes it takes several months to reach an agreement. Of course if agreement is not possible, the disputed issues must be determined by a judge.
3. Each Oregon County Has Its Own Court Rules & Procedures:
Once you have gathered all the necessary paperwork, you must file it in the appropriate county. You can file where you currently live or where your spouse resides. It's important to remember, each county has its own court rulings and procedures. Even within each county, individual judges have their own preferred practices parties should be aware of before walking into a court room. It's important to know that your divorce attorney does not need to be located in the same county your divorce is filed, but they do need to be licensed to practice in the state you file. We represent clients in Oregon, Washington and Idaho.
4. Oregon Courts Have High Quality Parenting Programs:
While mandatory parenting classes vary from county to county in Oregon, they are widely available. If you have children under the age of 18, several counties require registration for said classes within a set time frame of filing or receiving notice of divorce. You can find a detailed list of each county's class and their requirements on the Oregon Judicial Department's website.
With all of the steps that can be involved in an Oregon divorce matter; it can be a difficult transition for anyone. We're here to help. It is also important to realize that changes may occur in this area of the law. This information is not intended to be legal advice regarding your particular problem, and it is not intended to replace the work of an attorney. Contact Gevurtz Menashe today to speak with an experienced licensed in Oregon, Washington or Idaho at 503-227-1515. You can also
request a consultation
online at
www.gevurtzmenashe.com
.