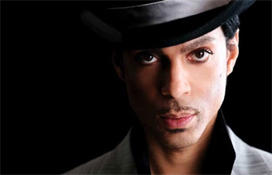 The Fate of Prince's Estate
By
Taylor S. Kittell
It's been several weeks since the news broke about Prince's death, and along with the many questions being asked on the state of his health and the ultimate cause of his death, many are left dealing with the future of his fortune. After several decades in the entertainment industry, according to
CNN
, Prince's net worth is estimated at $300 million. Earlier this week, a court hearing was held to determine the fate of Prince's estate, including the contents of a secret vault the musician left behind at his estate in Paisley Park. No will or trust has been discovered. Since Prince was not married, had no children, his parents are deceased, and he didn't have an estate plan, his estate will likely go to his siblings. Dividing up all the assets, including the control his brand, the management of his NPG record label, and thousands of unreleased songs, will likely get messy.
Unfortunately, in today's day in age, the absence of an estate plan usually sets the stage for conflict among heirs, and an estate of this financial magnitude could continue for years. The estate of Jimi Hendrix was still absorbed in a bitter battle 45 years after his death. With no clear direction on what Prince wanted to happen to his assets, from his wardrobe to his complex intellectual property, fans and estate planners alike are curious to see how his probate will unfold.
These are not just problems for the rich and famous. These dramas break out in ordinary families after someone passes. Having an estate plan is critical to keeping your family's affairs private and to giving your loved ones peace of mind and clear instructions about what to do. Planning is half the battle. As estate planning attorneys, we'll help you determine which approach is best for you and your loved ones. To schedule a consultation, call our Portland offices at 503-227-1515, our Vancouver offices at 360-823-0410, or
contact
us online
anytime.