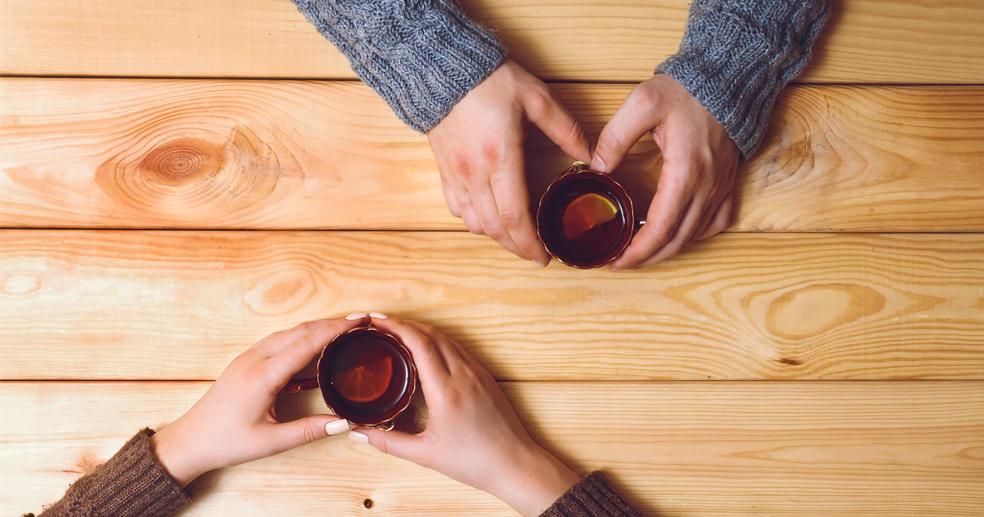 It's the time of the year when families get together to celebrate the holidays and catch up on each other's lives. While there are many awkward conversations topics to avoid, there's one topic you shouldn't: your loved ones' last wishes.
Death is not an easy topic to tackle, but it's one of the few universal certainties each of us will face. Also, statistically speaking, more people die during the holidays than at any other time of the year. For those of us who will eventually be in charge of someone else's affairs upon their death or incapacity, we may regret avoiding the awkward but essential questions when we realize how little we knew about our parent's, grandparent's, or other close family member's expectations and estate plan.
Here are some "do's and don'ts" for how to broach the subject:
Do start with a heartfelt question.
Don't start with "When you die, what do I get?"
It's a common fear that asking your parents or grandparents about their death implies that you expect something from their estate. Instead of beginning with the potentially divisive questions about how assets will be distributed or who will be in control, open the conversation with less threatening questions. Emphasize your love and care for them. Express your desire to honor their wishes and your concern that you don't know how to do so.
For example: "Grandma, if anything happens to you unexpectedly, how do you want us to celebrate your life? Are there certain traditions or tributes that are important to you? Have you written your wishes down anywhere so we can make sure the whole family knows?"
Most people are surprised at how honored their family members feel by being asked thoughtful questions and having someone listen and care. Many are also surprised by how willing their family members are to talk about these subjects once the ice is broken. They may openly share how they want to divide their assets, or they may not. Respect their decisions on what to share and when, and remember that a person's decisions – and how much information they are willing to share – may change over time.
Do ask if your family members have an estate plan. Don't ask to see its contents unless offered.
Asking key questions and being a sympathetic listener are the first steps in encouraging another person to execute their estate plan. However, knowing someone's desires isn't enough: you need legal tools to execute and enforce what that person has instructed you to do. Even when "everyone knows what he wants," it's possible that no one has the authority to do it.
Respectfully asking whether a family member has completed his estate plan is an appropriate question. If he has not, encouraging him to do so is also valid.
For example: "Gramps, I don't need to know the details, but I want to make sure we can all honor your wishes if anything happens to you. Have you executed an estate plan? I would feel better knowing what you want is written down and enforceable."
Do talk to other family members and identify issues among potential heirs. Don't wait until someone has died and assume you can all work it out together.
Everyone grieves differently after the death of a family member, but grief universally brings out the family dynamics that have been in play under the surface for decades. Some issues are obvious, but others may be more subtle and easy to sweep under the rug. While no one can expect the unexpected, a little forethought goes a long way in addressing potential family issues before it's too late.
For example, some families have "family property" owned by an older relative who wants it to be available for future generations. While that sounds straightforward, the practical reality of two or more siblings co-owning property without any instructions about who pays for repairs or when each family can use the property is quite complicated. If one sibling has repeatedly monopolized the property on holidays, advance instructions on how to fairly divide each person's time, and who is responsible for which costs, could prevent an expensive court battle.
Be willing to shake up the usual conversation this holiday season and address this essential topic with your loved ones. With proper planning, you can minimize the potential for a drawn-out family feud and maximize the chances of your loved one's wishes being honored.
Call Gevurtz Menashe today if you want more information about planning for incapacity and death. Our experienced estate planning and probate attorneys can help brainstorm ideas and prepare legal documents that fit your family's unique needs. To schedule a consultation, call our Portland offices at (503) 227-1515, our Vancouver offices at (360) 823-0410, or contact us online anytime.
Taylor S. Kittell is an Associate and Estate Planning Attorney at Gevurtz Menashe. She is a member of the Oregon and Washington state bars and focuses her practice exclusively on estate planning issues including wills and revocable trusts, estate and gift taxes, probate administration, asset protection planning, and beneficiary and trustee representation.