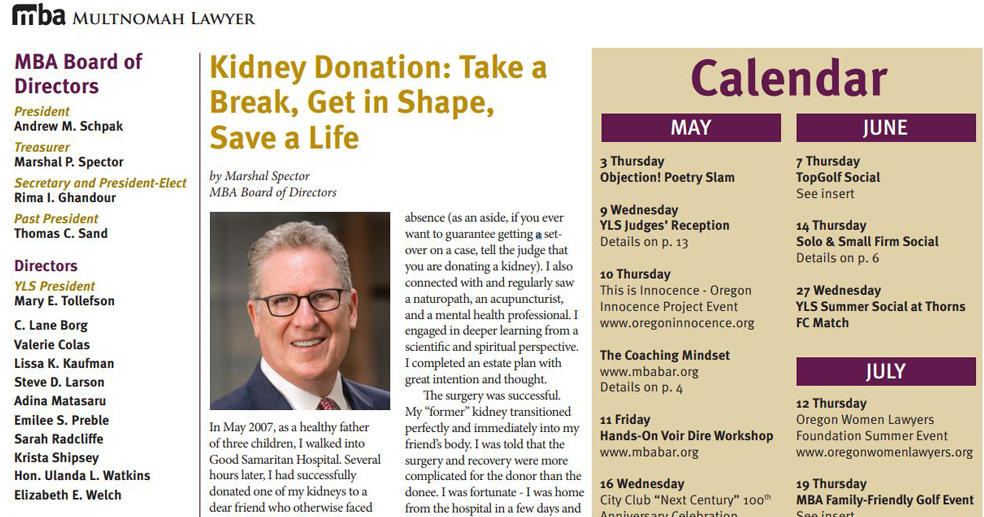 "
His message was that that while my donation added days to my friend's life, it would add life to my days. It certainly has.
" Nearly 100,000 people nationwide and 663 people in Oregon are waiting for a kidney. Hear Family Law attorney,
Marshal Spector's
story of hope, blessings, and the lasting impact it made for a dear friend...
Originally published in the Multnomah Bar Bulletin's monthly
Multnomah Lawyer
. Begins on page 2:
Kidney Donation: Take a Break, Get in Shape, Save a Life