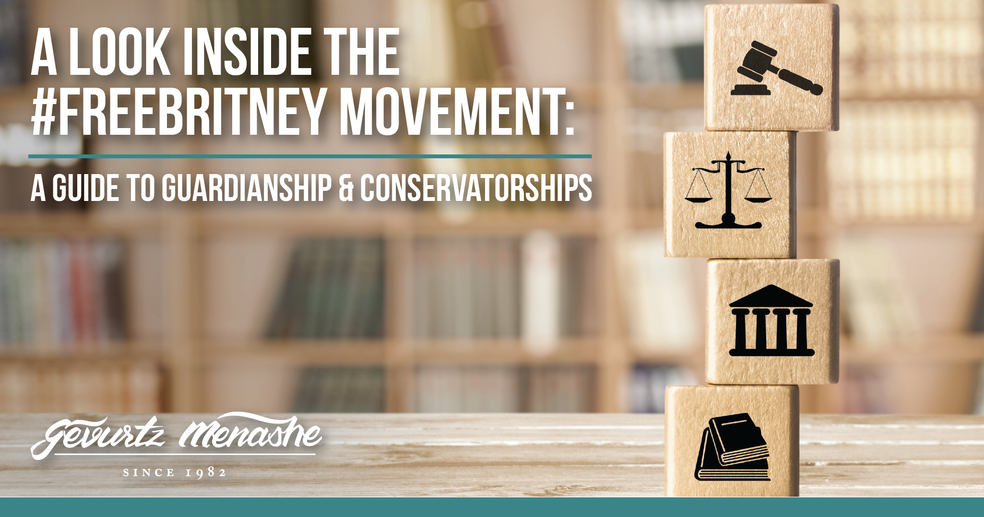 Several months ago, pop star Britney Spears broke her silence regarding the legal process, known as a conservatorship, that has governed her life and finances for nearly 15 years. In 2008, A California court appointed a conservator for Britney Spears, when she was just 26 years old, after she was released from a temporary psychiatric hold. In August 2020, Ms. Spears contested her father's control over her finances in a court hearing, the latest in a long-running battle over control of the conservatorship that gives him power over her estimated $50 million-plus fortune. Earlier this month, Los Angeles Superior Court Judge Brenda J. Penny suspended Jamie Spears as the conservator of his daughter's estate and appointed a new temporary conservator of Spears' estate only until the next court hearing, at which point, the judge plans to terminate the conservatorship, altogether.
Britney Spears' unusual case has captured national attention and highlighted the conservatorship system and its potential shortcomings, creating a lot of buzz about the intrusiveness of these proceedings and even spawning a movement to terminate the conservatorship, called the "#Freebritney Movement." But what is a conservatorship, and could what happened to Ms. Spears happen here in Oregon?
What is a guardianship and conservatorship?
A guardianship or conservatorship is a legal proceeding where a court appoints someone to protect a person who is incapacitated and in need of protection. Courts draw a distinction between protecting the health and well-being of a person, versus protecting and conserving their assets. In Oregon, a "guardian" is appointed to protect an incapacitated person, and a "conservator" is appointed to protect their assets (in some other states, like California, they use the term "conservatorship" for both types of protection). The guardian and conservator can be the same person, or different people. They can make decisions for the protected person such as who their medical providers are, where they live, how much money they can spend, etc., depending on how much authority the Court grants to them in its orders. A guardianship or conservatorship can be temporary or permanent arrangement. For ongoing guardianships/conservatorships, the guardian/conservator is required to make regular reports to the court.
Most guardianships and conservatorships protect elderly people or people with severe mental health or cognitive disabilities. For example, an elderly person with dementia might find they have trouble remembering to pay bills, so a concerned family member might petition to be appointed as conservator to help the elderly person manage their assets properly. Or, the parent of a young person with a disability that prevents them from being able to manage their own education and medical team might petition to be appointed as their adult child's guardian to ensure that they receive coordinated medical care and educational opportunities as a young adult. Or, sometimes a temporary and severe mental health crisis leads to the appointment of a temporary or indefinite guardianship or conservatorship to provide oversight of an adult's person and estate until the mental health crisis is passed and the person's ability to manage their life and estate is regained. These are the types of situations we see most often; Britney Spears' case is unusual and unfortunately not representative of the majority of these types of proceedings here in Oregon, where a guardianship or conservatorship is a beneficial experience for families who need to rely on it for the safety of their loved one.
How Does It Work?
A family member or other concerned person (the "Petitioner") typically initiates the process by filing a petition with the court in the county where the allegedly incapacitated person (the "Respondent") lives. The Petitioner is required to provide written notice of the proceeding to the Respondent and to other potentially interested people such as the Respondent's closet family members. The Respondent has a right to object to the guardianship/conservatorship, and to object to the proposed guardian or conservator, specifically. The Court then appoints a trained social worker called a "Court Visitor" to interview key parties and make a report to the court about the situation, whether the proposed guardian or conservator would be appropriate to serve and whether a guardianship or conservatorship is actually warranted under the circumstances. If there is an objection, the Court holds a hearing to consider the various parties' positions before making a decision about appointing a guardian or conservator. If the Court appoints a guardian or conservator, it can tailor the order to grant as little or as much authority as would be most beneficial to the Respondent in that particular scenario.
There are rare stories of abuse within the guardianship/conservatorship system, some of which inspired the sensational story in the recent Netflix film '
I Care A Lot'
. Although that particular film portrayed a fictional storyline, it was inspired by stories of abuse where "professional guardians" would run scams by convincing courts that elderly people were incapacitated, and taking over their lives and assets, for their own benefit. Hollywood stories like this, along with Britney Spears' case, remind us that people who are at their most vulnerable point can sometimes be exposed to bad actors who will try to take advantage of the situation—but keep in mind that these scary stories are few and far between. The good news is that there are some steps you can take to protect yourself from potential bad actors.
What can we learn from the #FreeBritney Movement?
Planning ahead for incapacity is essential to maintaining as much autonomy over your own life as possible. Because a guardianship or conservatorship grants a lot of power over the protected person's life, here in Oregon, anyone who files for a guardianship or conservatorship is required to disclose to the court what "less restrictive alternatives" have been explored and why they aren't sufficient to protect the Respondent. If the court finds that a less restrictive alternative provides sufficient protections for the incapacitated person, it won't appoint a guardian or conservator. Less restrictive alternatives may include the following documents that every adult should have:
A General Durable Power of Attorney, naming someone to make financial decisions on your behalf if you become incapacitated; and
An Advance Directive, naming someone to make medical/healthcare decisions for you if you become incapacitated. These documents can provide sufficient protection of your assets and your health without needing a conservator or guardian appointed. Because you are selecting your own Agent under Power of Attorney and your own Health Care Representative, you are choosing for yourself the people you would trust to make decisions for you if you became incapacitated.
Though it is less common, you might also want to sign a Declaration for Mental Health, naming someone to make mental health treatment decisions for you, and listing the types of mental health treatment you consent or do not consent to. (e.g., medication, short-term inpatient treatment, alternative treatments, etc.). These documents expire in 3 years if not used, so you will want to make sure you are keeping your Declaration updated.
A capable adult may execute the documents listed above. Having the above documents in place may make it unnecessary for a court to appoint a guardian or conservator, because they might decide you have enough support from your Agent under Power of Attorney and/or Health Care Representative without needing court intervention. Or, if the court does decide you do need a guardian or conservator after all, it will look first to appoint the person or people you named in the above documents, because those are the people you pre-approved to help you if you ever needed it.
For 40 years, Gevurtz Menashe has supported families through some of their toughest times—including helping clients establish guardianships and conservatorships. If you are interested in learning more, please
call our office at (503) 227-1515
or
contact us online
, anytime.
Authored by
Kali Jensen
, Estate Planning, Gevurtz Menashe. Kali is a member of both the Oregon & Washington State Bar(s) and focuses her practice exclusively on estate planning, planning for incapacity, guardianships, conservatorships, and probate.
*This is general information only and not meant to provide specific legal advice.*