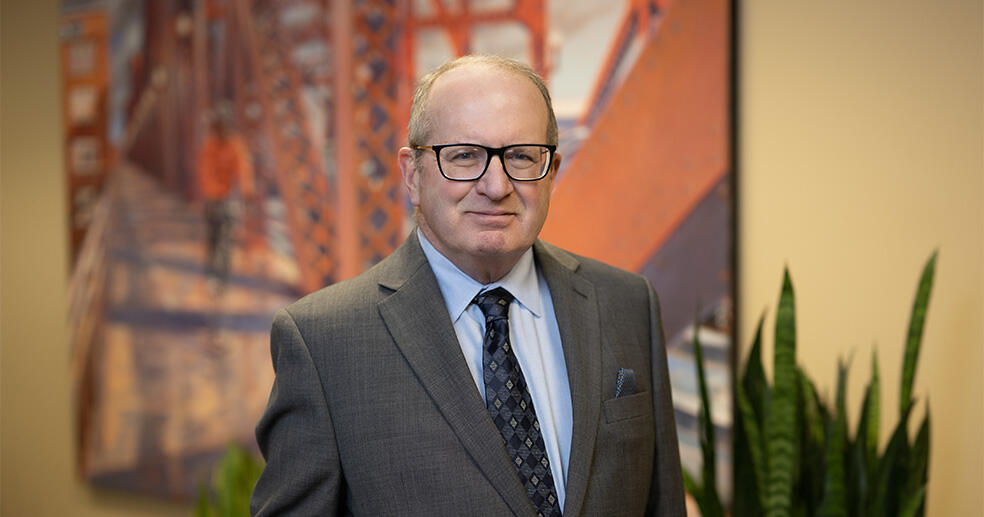 We are excited to announce that Michael Yates is joining Gevurtz Menashe in July! With an impressive track record and exceptional legal acumen, Michael brings a wealth of experience to further strengthen the firm's capabilities and provide unparalleled representation to its clients.
He has nearly 40 years of experience and is widely recognized as one of Oregon's preeminent family law attorneys and has received many awards. He has been included in the annual editions of The Best Lawyers in America since 2003, and is consistently named as an "Oregon Super Lawyer", a recognition of the top 5% of practicing Oregon attorneys, as determined by a rigorous peer review process.
Awards Received
Best Portland, OR Family Lawyer of the Year in 2011

Best Portland, OR Family Lawyer of the Year in 2016

One of the top 10 Oregon Super Lawyers in 2022

AV® Preeminent rating from Martindale-Hubbell

Oregon State Bar Family Law Section's Professionalism Award in 2016
Michael obtained his undergraduate degree summa cum laude from Kent State University, and graduated from The Ohio State University College of Law with honors in 1983. He is allowed to officially practice law in the state of Oregon. Michael is a member of the Multnomah, Washington County and Clackamas County Bar Associations.
"My team and I will guide you through a very difficult and challenging process."
In addition to practicing law, Michael sits as a Judge pro tem for the Multnomah County Circuit Court Judicial Settlement Conference Program. He also is a fellow of the American Academy of Matrimonial Lawyers, and is active in its Oregon Chapter, currently acting as its Treasurer. Additionally, Michael serves on the Board of Directors of the Oregon Academy of Family Law Practitioners (OAFLP) and was its 2003 board president, and has volunteered for the Legal Aid Services of Oregon's Pro Se Assistance Project (ProSAP). Michael is a frequent speaker on family law-related topics.
Family Law Practice Areas
Child Custody

Child Support

Divorce

Domestic Partnerships and Dissolution

LGBTQ Family Law

Enforcement of Judgments

Parenting Time

Post Divorce Enforcement

Post Divorce Modification

Postnuptial Agreements

Premarital Agreements

Separation Agreements

Spousal Support

Modification of Spousal and Child Support
Michael's expertise in family law, including divorce, child custody, and spousal support, will greatly benefit those navigating complex personal matters during difficult times. As a passionate advocate for his clients, Michael strives to provide tailored legal strategies that address each client's unique circumstances. His meticulous attention to detail and strategic approach empower clients to make informed decisions while navigating the complexities of the legal system.
Get to Know Michael Yates on a Deeper Level
Q: How would you summarize your job as a Family Law attorney in one-sentence… (what is the essence of what you do—and why is it important?)
A: My job as a family law lawyer is to guide my clients through one of the most difficult times they have experienced in their life and to find an acceptable resolution to their family law problem.
Q: What do you think is the greatest strength you bring to your job?
A: My greatest strength I bring to the job is perspective and vision. I have practiced long enough that I can see, in my mind's eye, how to guide my client to an acceptable resolution.
Q: If people who know you were to describe you in one word (or a couple of words), what do you think that would be?
A: People would describe me as highly professional.
Q: What are some important lessons you've learned in your career?
A: The lessons I have learned in my career include:
(1) Don't take the job home with me. Maintain a good work-life balance
(2) Be firmly empathetic
(3) Never overreact
Q: What do you like most about helping clients?
A: I like making personal connections with clients, always being well prepared, and working as a team to find a solution to their family law problem.
Q: What are your top three hobbies, passions or personal interests?
A: I have two hobbies or passions. The first is the study of the German language and culture. Although I am not 100% fluent, I am very conversant and have taken various language courses over the last 40 years. My second passion is the collection and restoration of classic bicycles from the 70's to the mid-80's, mostly French (Peugeot, Gitane, Motebécane, Bertin).
About Gevurtz Menashe
Gevurtz Menashe is a leading law firm that specializes in family law, family creation, and estate planning in the Portland, Oregon and Vancouver, WA areas. Our team of highly knowledgeable and compassionate attorneys work day and night with an unwavering commitment to excellence and dedication to client success. With over 40 years of trusted experience, we are here to help you overcome obstacles and bring you peace of mind during life's toughest moments.
Contact us today
or call us at 503-227-1515 with questions or to talk to a lawyer.