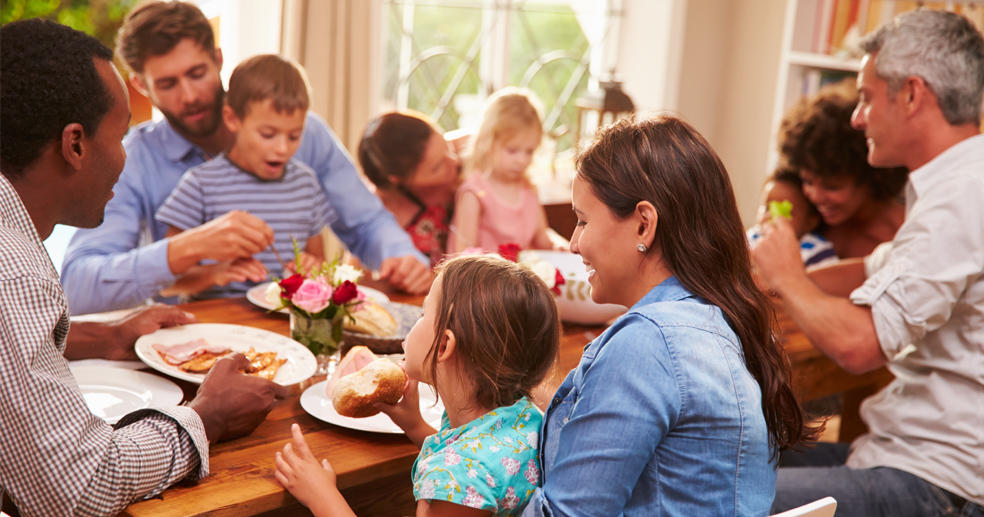 We understand better than anyone that end-of-life planning isn't exactly an easy conversation to have with your loved ones. The idea of discussing your final wishes can be challenging but the good news is, an attorney can help you through it. It all starts with a simple conversation.
Whether you've been considering getting your affairs in order or wondering how to convince someone you love to create a plan, we've seen firsthand that involving your loved ones in the planning process can sometimes be a very meaningful experience.
In this post, we'll discuss 5 helpful components for will preparation and discussion with others:
What is a will?
Why is making a will important?
Will preparation: where to begin?
How to start the discussion
Other considerations
What is a Will?
A will is a legal document that allows you or your loved ones to communicate decisions about their possessions and estate after death. Various pieces of content are found in a will, but some of the basics are:
Who the personal representative (sometimes called an executor) of the estate is
Who inherits what
Guardians of minor or disabled children
Tax planning
This document is referenced many times after a family member's passing. A will typically contains all pertinent information hence why
will preparation
is so essential. Additionally, while a will is the cornerstone of an estate plan, there are a few other helpful documents that are necessary in case of an emergency that an estate planning attorney can help prepare, including an
Advance Directive
to help you with your medical decisions as well as a
Power of Attorney
to help with your financial affairs.
Why is Making a Will Important?
No one likes family disagreements. One way to avoid family feuds after a death is by having your affairs in order. A will is important for a multitude of reasons:
Let's be civil - a will helps to keep matters civil between family and friends. Having your wishes clearly laid out in a document will hopefully prevent arguments and broken relationships. It is in your family's best interest if you are direct in your will and discuss the contents with them.
Make your own decisions - if you do not have a will, the state provides a default plan for what happens to your assets, which may limit what your family can do. It is best to be preventative and prepare a will to avoid this situation.
Take care of the kids - if you have dependent children, it is even more imperative to have a will. This is where you state who will be caring for them should something happen to you. Not preparing a will leads to the probate court getting involved and appointing a conservator as well as a guardian for your children. Don't let it get to this point. It is also much more expensive to have the court supervise the money for your children than it is to prepare an estate plan to avoid this result.
Will Preparation: Where to Begin?
Now that you understand more about wills, the next step is getting a plan in place.
This may seem like a daunting task, but it is the first stage in the process. Take some time and gather your thoughts. You are the expert of your life needs and goals and this is your opportunity to decide how you want your affairs handled when you are no longer around.
Create a plan: To make the will writing process easier, it's wise to have a plan. This plan is your own and can include how you want to go about making a will, what you want to include in your will, and who will be writing it. During the planning phase, you should also start to think about what assets you have and where you would like them to end up.
Put words on paper: Although you can write your own will, it is not advisable for many reasons we wrote about in this post. Mistakes can easily be made and important nuances can be overlooked, potentially leaving your loved ones with legal fees after your passing. Not to mention, it's typically when these mistakes are discovered, that it's too late to fix. In order to avoid this, hiring a lawyer to draft your will is highly recommended.
At Gevurtz Menashe, we have many skilled estate planning lawyers who are
here to assist you
with making a will.
How to Start the Discussion
No one looks forward to talking about death, but it's one of the most important discussions you can have about your future, especially with your family.
The discussion is part of your will preparation and should be approached thoughtfully. In order to make it as comfortable as possible, we have a few suggestions:
Set up a convenient time to meet with your family
Make an agenda with your talking points
Be forthcoming and honest
Go over your expectations and explain why you made the decisions you did
Talk about what you want to achieve through your will
Ask for suggestions and opinions
Remind your family that "this is for now" (life can change quickly)
These suggestions will help prepare you for when you're ready to have the discussion. The goal is to maintain the harmony in your family, reduce stress and confusion, and most importantly, give your family a peace of mind by ensuring everyone is prepared.
Keep in mind that discussing your will can be an ongoing and evolving conversation. Try your best to embrace it and learn from it.
Other Considerations
When thinking about creating a will, there are some additional options to consider during the process.
Update often - you can change your will at any time for any reason. We recommend updates be made annually.
Safekeeping - your will needs to be accessible to the personal representative, which means not placing it in a safety deposit box. Purchasing a fireproof box is one solution.
What is a living will? - a living will is your Advance Directive. If you were in an accident and could no longer make decisions for yourself, this document lays out how you would like your family to proceed while you are in the hospital.
These considerations, although minor, are another aspect of will preparation and can be done after your will has been drafted. Additionally, incapacity planning ensures you're able to speak for yourself in all decisions, from your medical care to financial affairs. As part of the initial planning process and ongoing maintenance of our estate plan, an estate planning attorney will use various tools to help you plan in the event something should happen to you.
Will & Trust Attorneys at Gevurtz Menashe
Creating a will may seem overwhelming, but we here to help you through it. Having a will creates a sense of ease and peace knowing that you have done everything in your power to take care of your family once you are no longer able to.
We understand that starting this process is the hardest part and our estate planning lawyers at
Gevurtz Menashe
are here to assist you. Give us a call today. Our Portland offices can be reached at 503-227-1515 and our Vancouver office at 360-823-0410. You may also
contact us online
to schedule a consultation.