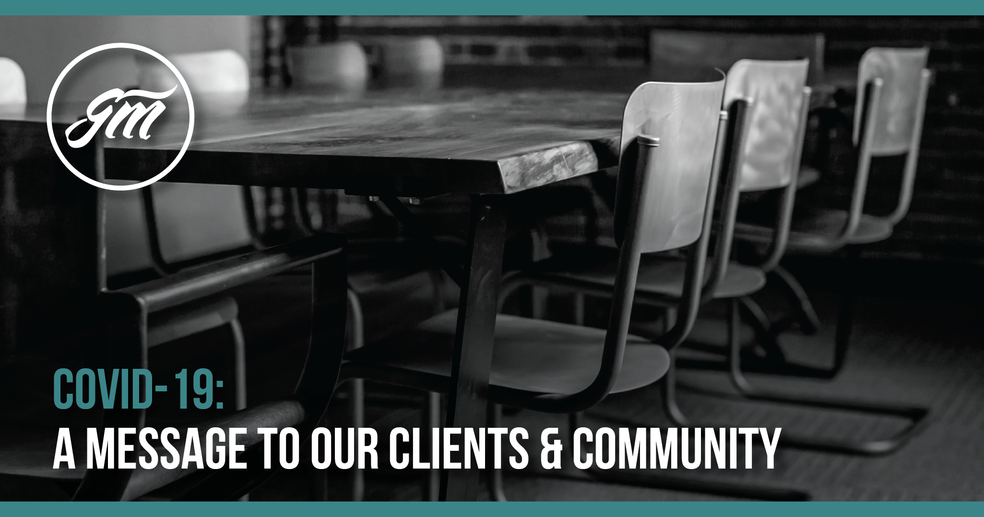 Families are at the heart of everything we do. For nearly 40 years, we've lived by a core value established by our founders—to take care of our clients and community. This enduring value guides us as we face the difficult challenge of responding to the coronavirus (COVID-19), which continues to affect all of our communities.
Like many, we are taking careful precautions to ensure your safety and wellbeing by closely following guidelines from the Centers for Disease Control and Prevention (CDC), the World Health Organization (WHO), as well as the Washington State Department of Health and the Oregon Health Authority.
We are proudly in the business of serving people and in the midst of this outbreak, it's important we share the immediate steps we've taken to keep the health and safety of our team and clients a top priority:
Taking Care of our Team:
While continuing to operate at full capacity, we have implemented our firm's preparedness plan, encouraging our attorneys and staff to work remotely when possible as this situation unfolds. Our team is nimble and many of us already work remotely.
We are encouraging social distancing, while remaining fully-functional and available to continue supporting our clients with their family law and estate planning matters.
We are providing daily updates to staff regarding the latest covid-19 data and information and will adjust our plan of action if needed.
Taking Care of our Clients:
We will be increasing our levels of electronic communication and telecommunication with our employees and clients. For the next two weeks (March 16 – March 27, 2020), we will reconfigure person-to-person consultations, client meetings and case-related proceedings to telephone or video conferencing, including Skype, Zoom, or Go-To-Meetings.
We have deployed our teams so those who already work together will combine efforts to cover for one another should someone become ill. If you have an active family law or estate planning matter, you can expect to hear from an attorney, paralegal or legal assistant with any updates on your case.
It is our goal to continue to be a steady and reassuring force for our clients and team during these uncertain and rapidly changing times.
Taking Care of our Office:
We have immediately arranged for essential core staff to work flexible schedules and practice social distancing in our work place.
We have increased our cleaning and sanitizing protocol in our Portland & Vancouver offices.
Our operations team has coordinated a deep clean with our janitorial/cleaning service and will continue to deep clean surfaces, frequent touch points, etc.
Our janitorial staff will supplement their regular daily routine by sanitizing and disinfecting our workplaces and common areas to ensure they are clean and hygienic.
Our staff will regularly wipe and use disinfectants on surfaces (such as desks and tables) and objects (telephones, keyboards, etc.).
Please let us know if you have any questions or special needs so we can do our best to accommodate. We value and support you—and greatly appreciate your business.
Take care of yourself and each other,
-Your Gevurtz Menashe Family